Summer is here and so is ISTE 18!
I am excited to be starting off my first ISTE Conference by facilitating a three-hour workshop – Documenting Student Learning with New Google Sites – Saturday, June 23, 8:30–11:30 am
Purpose and objectives
New Google Sites now delivers the simplest way to display Google Drive files, YouTube videos, calendars, images, and maps on the web. Every page is now an easy-to-read clean design, that is automatically formatted for display on a desktop, tablet, or phone.
The elements of every site work together, which helps you create a coherent design. Students can now focus on creating and presenting the content of their site(s) to document their learning, rather than spending all of their time working on layout and design.
Students and teachers can also work collaboratively in real time to create project sites, learning portfolios, etc., to create, document, and showcase their learning and research.
Outline
This hands-on session will focus on the creation of a site, along with a conversation about the many possibilities this modernized version of Google Sites adds to the digital toolkit.
Outline Participants will work on a personal site to meet their individual needs. We will also explore the creation of a collaborative site. Publishing settings and options will be reviewed as well as discussions on large variety of projects that can be showcased via new Google Sites.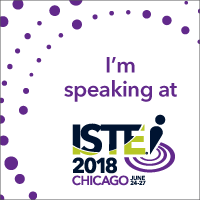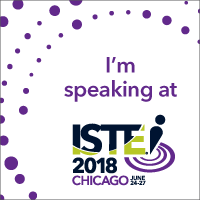 Looking forward to the learning and sharing that this opportunity brings.