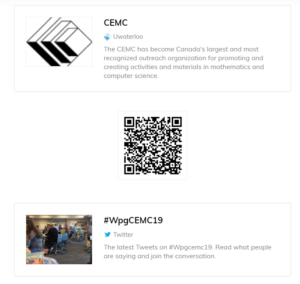 I had a lot of fun these past few days attending the annual Winnipeg edition of the University of Waterloo's Centre for Education in Mathematics and Computing Conferences for Math Teachers. The conference was enthusiastically received by teachers getting ready for the new school year.
This post will provide you with resources to share with your teacher friends curated from this year's conference.
I have used Wakelet to curate some of the resources shared by workshop presenters and conference attendees.