As I mentioned in my first post, one of my goals with this site is to teach myself a little bit about WordPress. I have been hearing more and more about this platform as a great blogging tool this past year. I have created websites with a variety of tools over the years, starting with NotePad in 1996, then moving on to the tools found in Netscape Navigator, on to Microsoft's FrontPage, Dreamweaver CS4 and CS5, and then throwing in a few cloud based services such as Wikispaces, and Google Sites – whew.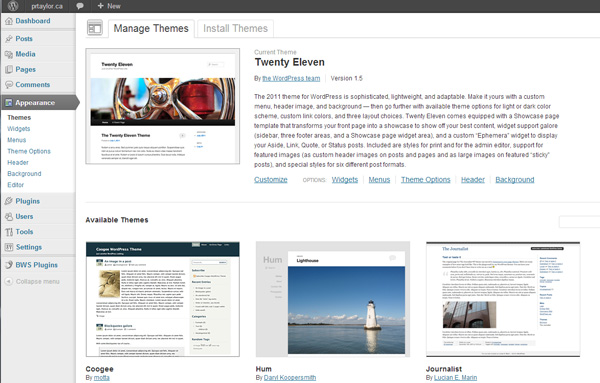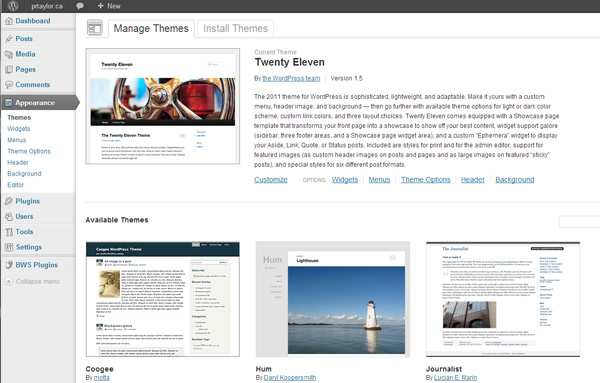 I am curious about all the themes, plugins, tools and other add-ons to add functionality to a blog. Well, the past couple of weeks have been fun. I think I have tried seven different themes in the past few days to explore the different features and looks that they all have to offer. I suppose I will have to settle on one soon. My current choice is Twenty Eleven, as I like the larger spacing for content and one side bar layout. [Still playing – you will now notice that I am experimenting with the Twenty Twelve theme as is seems to load quicker with my current configuration]
It was important for me to learn how to remove the banner graphic portion of many themes until I have an opportunity to create just the right header graphic. As one of my students stated, "It burns my eyes". Part of the learning process – to be able to accept constructive feedback.
I would appreciate any of your feedback about the functionality of this site. I am trying to find the right balance of widgets and other tools to share EdTech resources that I hope you find useful.
Back to exploring 🙂
Phil